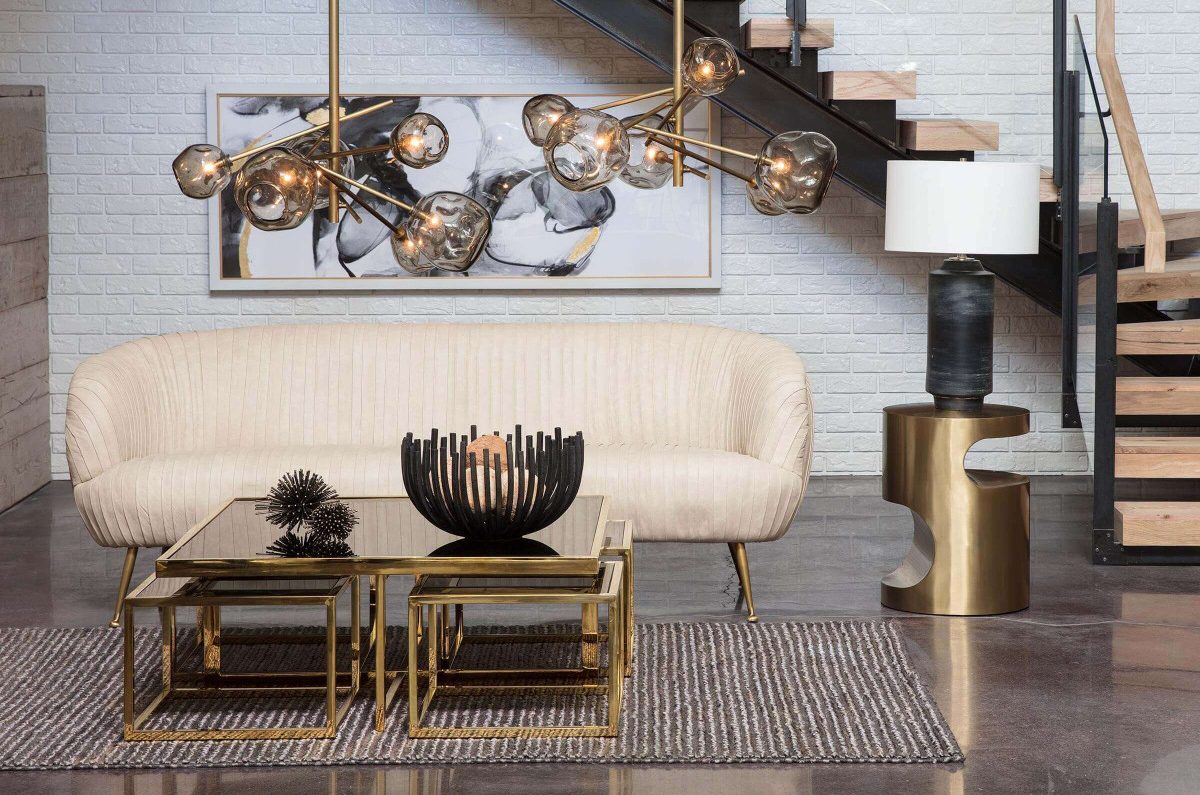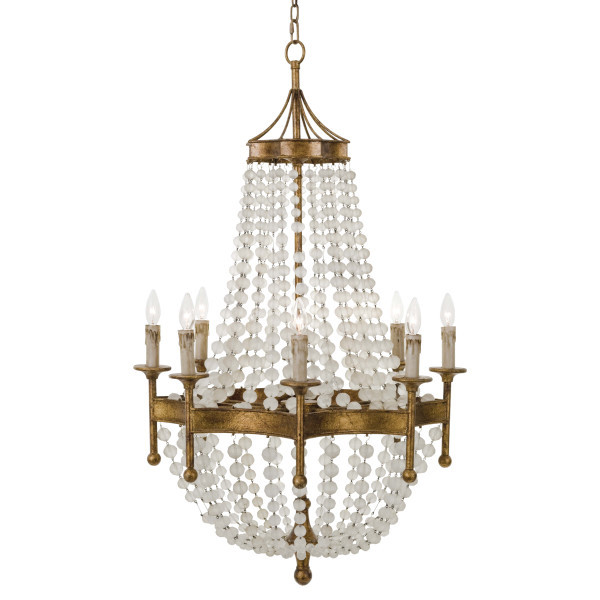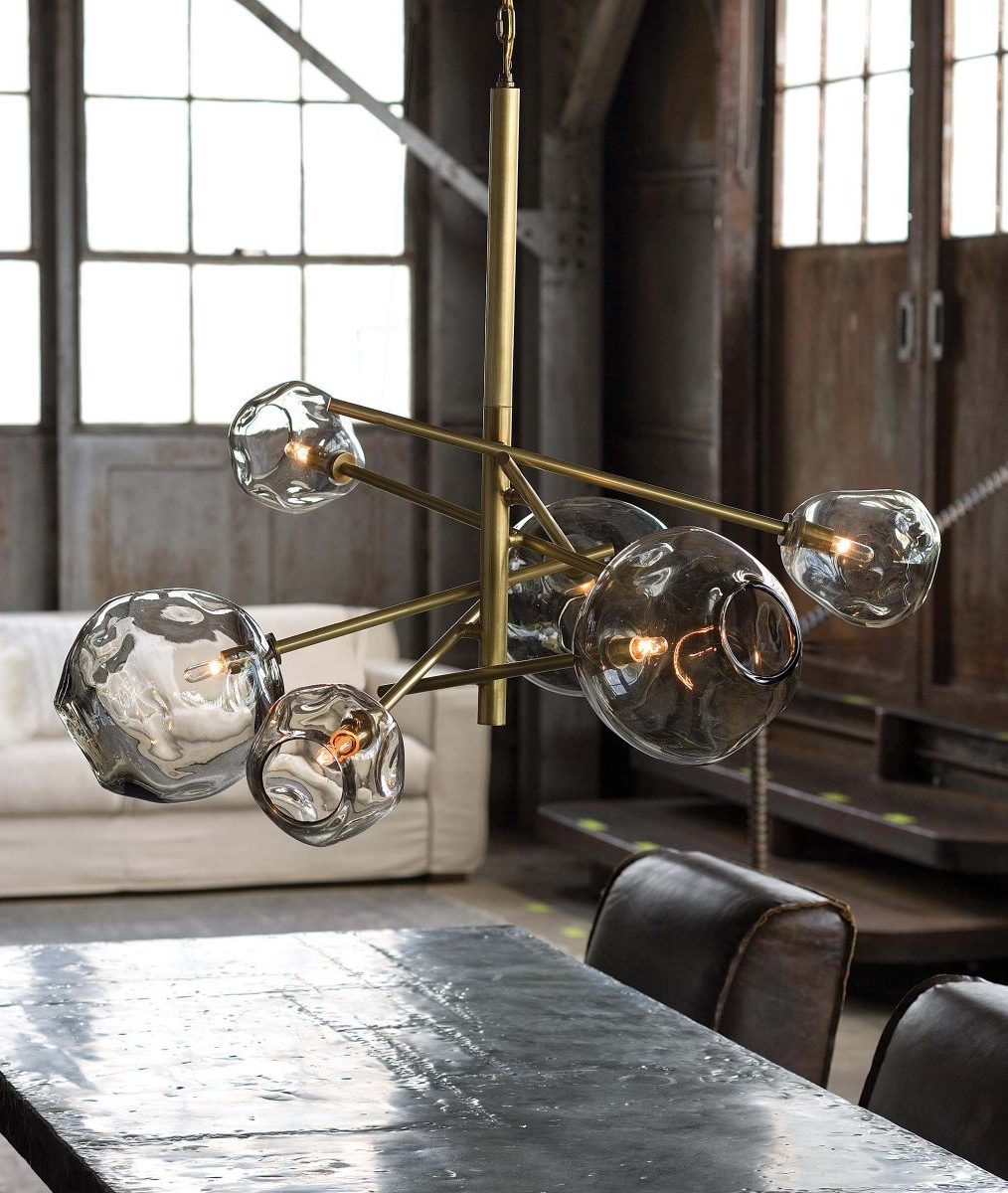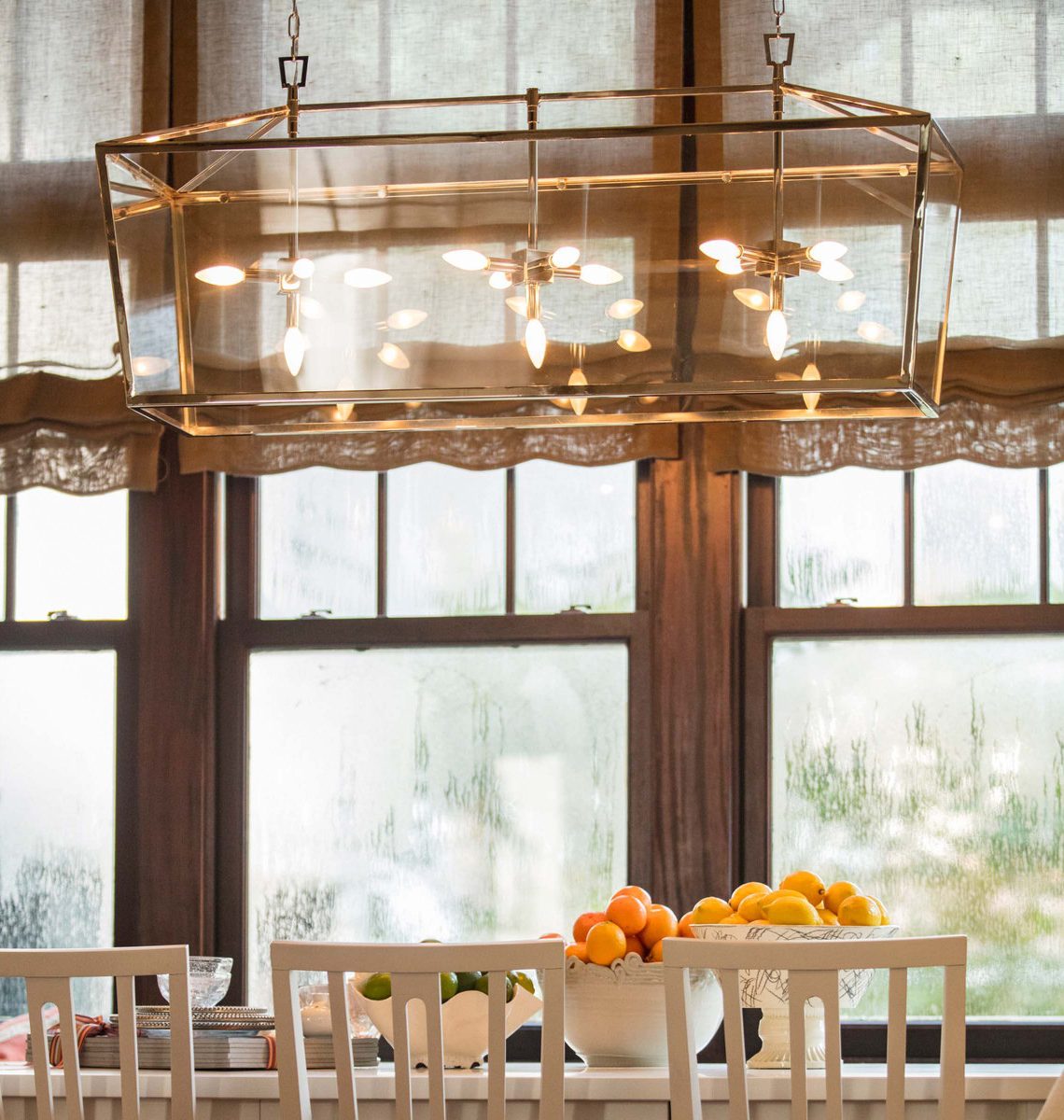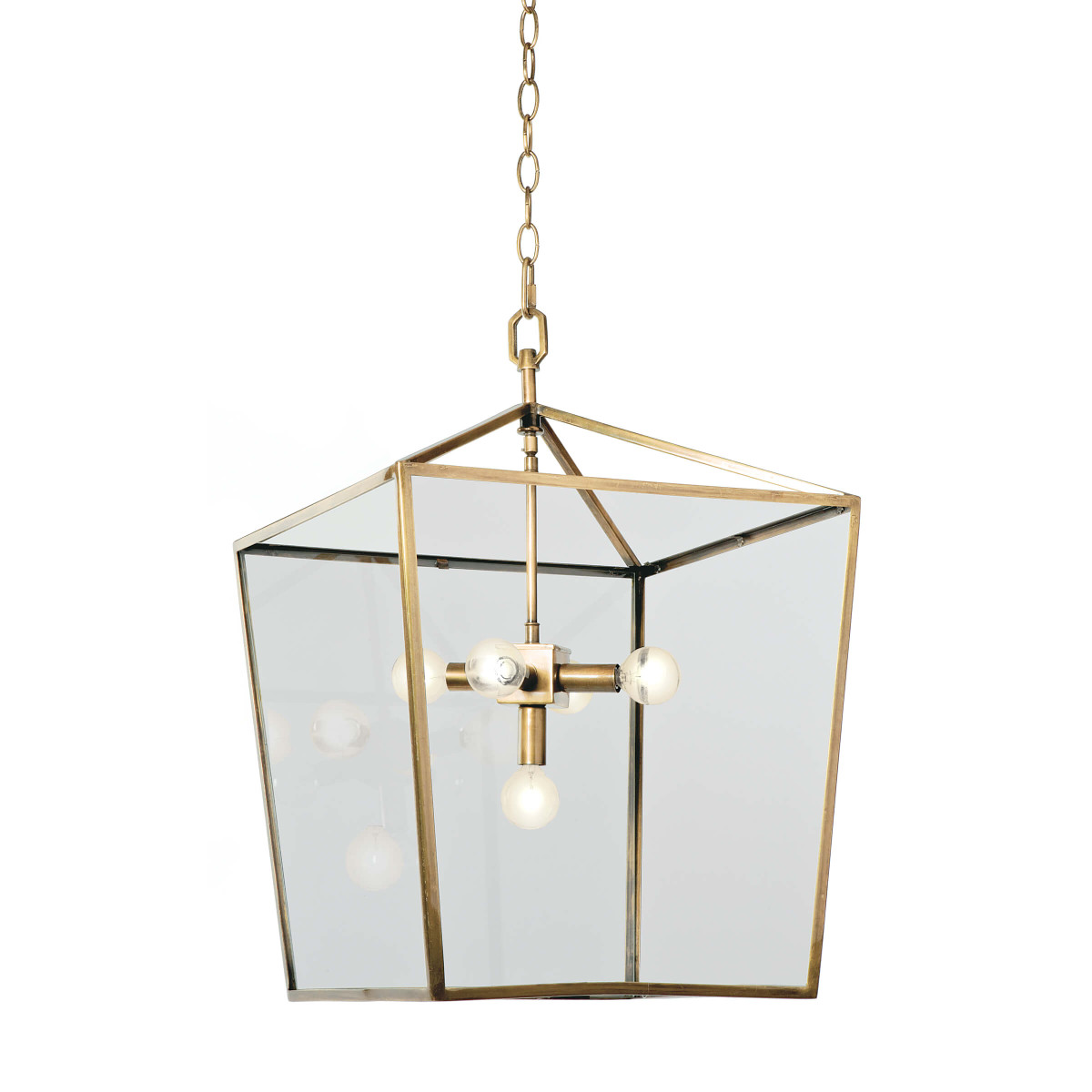 DEFINE YOUR SPACE: The Fundamental Guidelines for Lighting
When you're choosing your light fixtures or even just planning for this in your new build there are so many factors involved to ensure they are correctly placed and most importantly are to scale and proportionate in the rooms they are in. Whether you are working with a designer or just conquering this task on your own, we wanted to share a few lighting basics with you!
Have you ever walked into a room and felt anxious for no reason at all or opposite, had a feeling of complete relaxation come over you??? Lighting has a huge impact on our moods and behaviors. Of course, we all want to feel calm and comfortable with the lighting in our home, so we will walk through 5 areas where ambient lighting is crucial. Let's get started!
#1 OVER A DINING TABLE
Allow at least 30"-36" minimum between the bottom of your ceiling fixture and the top of your dining table for maximum impact. Chandeliers look best when they are 1/2 to 3/4 of the width of the table they're hanging above. For a round table choose a fixture with a width measuring between 1/2 and 3/4 the diameter of the table.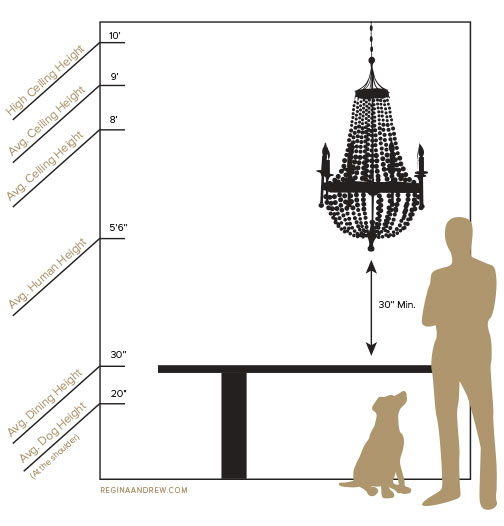 #2 OVER A COUNTER OR BAR
Allow 30"-36" between the bottom of your ceiling fixture to the top part of your counter or bar top. When installing multiple pendants, make sure the widest parts of the fixtures are spaced a minimum of 30″ apart.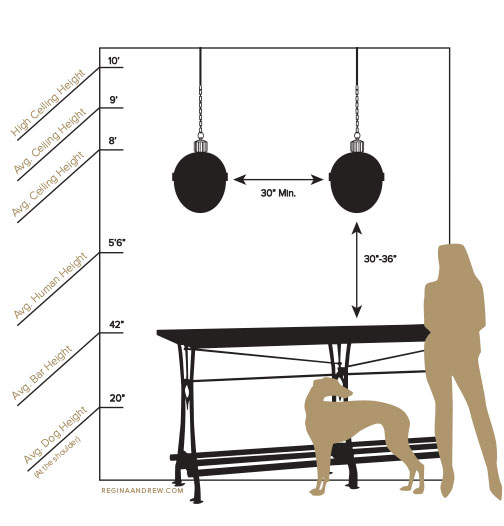 Incorporating dimmer switches to your lights is also ideal! This will give you the control you need with your lighting based on the time of the day and depending on what you are doing in that space, studying, reading, or entertaining.
#3 LINEAR FIXTURES OVER A SURFACE
Proportion is the most important factor to consider when placing an elongated light fixture above a surface. Ideally, a fixture should measure no more than 2/3 the length of the surface under it. A pair of linear fixtures are best when lighting extra-long surfaces. Allow 30"-36" between the bottoms of your ceiling fixtures to the surface.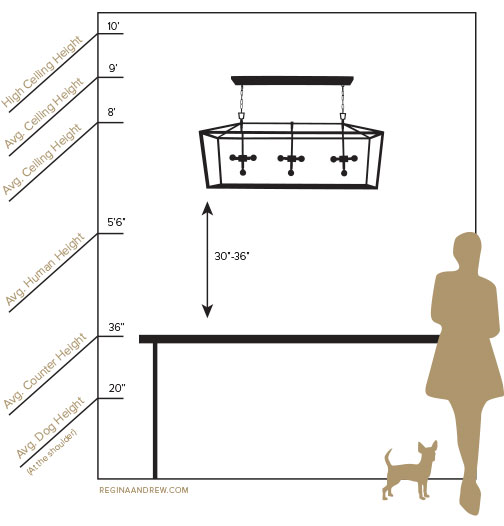 #4 GREAT ROOMS & HIGH CEILINGS
For high ceilings at 10' or higher, pay close attention to a ceiling fixture's "overall height" measurement. Fixtures with a taller overall height will be a better suited proportionately for high ceilings.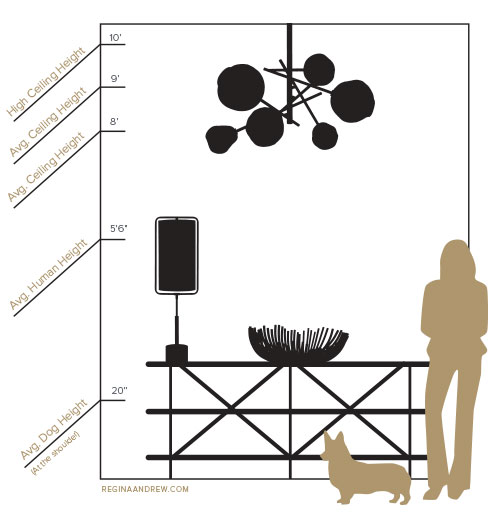 #5 IN A HALL, ENTRY OR STAIRWAY
It's essential for fixtures not to be too close to any nearby doors. Consider the tallest person who walks through the space. Leave a 7' minimum from the bottom of the fixture to the floor.
THANK YOU, REGINA ANDREWS, FOR THESE ESSENTIAL GUIDELINES TO CONTINUE TO HELP AND SERVE OUR FAÇADE CLIENTS!!