HELLO FALL!
Fall has arrived! Nature is bursting with rich colors, textures, and scents. With so much beauty happening outside, your interiors should reflect that! This time of year is all about making your space look and feel as cozy and warm as possible. There are no limits to how you can decorate your home! There are so many different ways to bring fall indoors, in a way that best suits your style. Transitioning your space for the fall season can be a little challenging if you're not sure where to start – and we are happy to help you get started! Here are a few different ways to decorate for the season.
FALL LAYERS: For those of us that love textures and layering, this is our time to shine! There is no better way to add beauty and interest to your space then by layering your favorite fall pieces. The trick to layering is to add décor to your space in a way that will work with the space as a whole – as well as reflect your own style and personality. It's part art and part science; and luckily, you don't need anything too extravagant to obtain that cozy, fall feeling! Adding in warm-hued accessories such as pumpkins, cozy throws, pillows, candles, and natural wreaths bring texture and color to your space, leaving your home fall ready without a lot of effort!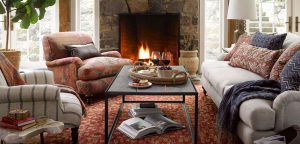 BE TRUE TO YOUR OWN STYLE!  While the bold, rich colors decorating nature may work beautifully outside, sometimes it doesn't always translate well indoors, and that's okay! There are no "rules" you have to follow when it comes to creating a cozy fall ambiance. Our team at Façade believes in staying true to your own style, and if that means celebrating the fall season with your own unique twist, we are all for that! A great way to make your home fall festive is to use muted versions of those same rich colors, and a lot of creamy whites. Mix shades of whites and creams with pops of colorful accents such as subtle oranges, muted greens, blues, and neutral browns to ground everything together.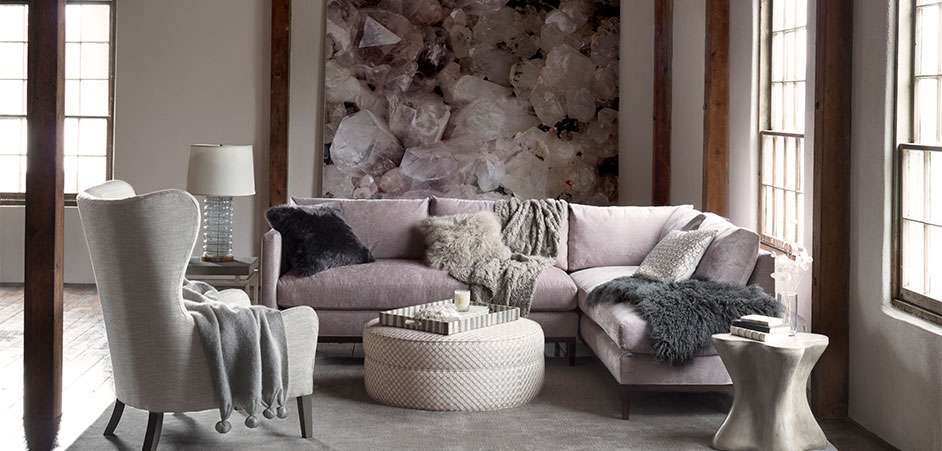 COZY LIGHTING: I think we can all agree that there is something about fall that really makes us enjoy our backyards, and what better way to get into that cozy, autumn mood then to accent with great lighting? There are so many great and easy ways to "autumn-ize" both our indoor and outdoor spaces. Add some decorative lighting where your guests come and go into your backyard. This adds both function, in providing additional lighting to your outdoor space, and creates the mood for a festive fall. Festive, lit centerpieces are another great way to accent both your indoor and outdoor dining tables and occasional tables! Small, battery-powered string-lights are a great way to accent, without the hassle of worrying about outlets. By gathering some of your favorite fall decorations and carefully placing the string-lights around them, you can easily create a cozy, warm, fall feel. Our team here at Façade is happy to provide expert advice on how to artfully accent with lighting for the season!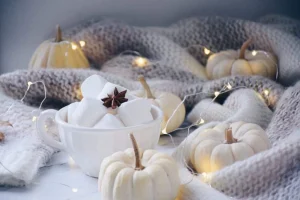 DECORATIVE TABLE SETTING: Nothing better shows off harvest season than a bountiful table, and there is no limit to how you can decorate. Wow your guests with gorgeous autumn-inspired center pieces, candles, floral arrangements and more; all inspired by harvest season. One important tip for your table décor is to start off with a gorgeous runner, which will help to set both the foundation and theme. Even your napkins can reflect the season and add some spark to your setting! Leafy garlands and unique center pieces will have your guests remembering your table setting for years to come. One important thing to keep in mind: leave enough room for your platters!